Communication Access in Healthcare
---
Course Description
This tutorial course will guide you through the process of accessing the following Department of Human Services (DHS) courses and registering for their assessments in order to obtain DHS Certification:
Key concepts covered include:
Communication Access in Healthcare Settings
Please keep in mind that DHS Certification is required for 'Vulnerable Adult Mandated Reporting (VAMR)' and 'Individual Personal Care Assistant' courses, while others do not. Also, taking these tutorials is not a substitute for taking these DHS courses.
---
---
Instructions
Select the 'Communication Access in Healthcare' lesson under 'COURSE CONTENT' to access and view this training course.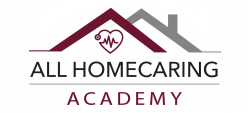 Login
Accessing this course requires a login. Please enter your credentials below!